Hello from Hannah Lord
Hello World!!
My name is Hannah Suzanne Lord and I arrived today, Wednesday, the 7th February, 2007 at 6.54 in the morning.
I was born in the Maternity Unit at Pontefract Hospital.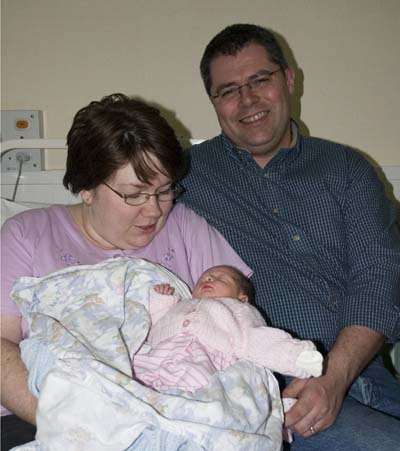 I weigh 5 pounds and 12 ounces and was so tired of waiting that I came into the world a month earlier than expected - and Mummy was working until nine o'clock last night!!
My brother, Adam, has his own web site so Grandad thought that I should have one as soon as possible and he says that he will put my photograph on here as soon as he can.
I am so looking forward to seeing all my relatives and getting to know them. I wonder what they are like?
I alreaady know that Mummy and Daddy are called Alison and Richard, and my brother is called Adam and he is five, and that they all love me very much.
Keep coming back to my site as there will be more news when I am a little older.
I am going back to sleep now - it's been such a busy morning.
Love and kisses from
Hannah Suzanne Lord (age 5 hours)
I thought that you might like an update! - Click Here